If you are…
High-profile entrepreneurs
Australian individuals or corporate that are looking for 'China Opportunity'
Individuals or corporate that are looking for 'Australia Opportunity'
Individuals or corporate that are looking for 'Australia-China business matching opportunity'
Organisations from 'Qipao industry' whose businesses are about Qipao design and tailor-making, Qipao accessories, Qipao photography, Qipao make-up and hair styling, etc.
High-profile art groups doing great in Qipao performance
High-profile representatives from Qipao industry, such as Qipao designers, photographers, stylists, modeling instructors, etc.
Organisations working on promotion of Chinese traditional culture
Australian individuals or organizations taking high interest in Qipao or Chinese culture
Organisations or individuals taking high interest in hosting large event outside Sydney
Australia China Entrepreneurs Club wants to hear from YOU! Why?
Because 2nd Australia Qipao Business Week will be a not-to-miss opportunity for you to SHINE!

Event date: 18/03/2018-23/03/2018
Event city: Sydney…
Event vision:
1) Business Insight and Perspectiveness
1st Australia Qipao Business Week successfully explored opportunities and challenges that had been supplied by China's 'One Road and Belt Initiative' to Australian businesses.
Topics covered by a series of high-profile business forums were sought-after and trend-setting. In-the-knowledge guest speeches and panel discussions attracted high interest among audience. Most importantly, messages carried away from the forums have been continuously reflected by Australian government's recently-announced policies and Federal Budget 2017, especially announcement about development of Australian high-speed rail, construction of Sydney second airport and change of Australian migration policies.
By inviting policy makers, industry experts, business elites and organization/community leaders from both countries to share knowledge, insights and experience, business forums of 2nd Australia Qipao Business Week will continuously explore opportunities and challenges between Australia and China business relationship. Forum topics will be not only following mainstream of the time but also of great perspectiveness. The carried-away message will once again become the Government's policy support and orientation over the coming year.
2) Business Matching and Networking
Business forums of 2nd Australia Qipao Business Week will keep working on Australia-China business matching, including but not limited to product (service) launching and repositioning, investment planning and advising, business networking and trip etc.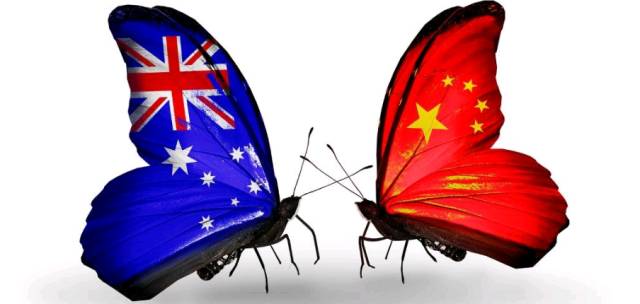 3) Culture Exchange and Promotion
2nd Australia Qipao Business Week will involve more Australian, both with and without Chinese background, to have better chances experiencing Qipao Culture in person. Meanwhile, the showcases of other Chinese traditional culture will be presented in the event as well. By further advancing public awareness and understanding of Chinese culture and its broad array of potential business opportunities, projects nurtured by the culture exchange between Australia and China will be promoted and implemented.
About 1st Australia Qipao Business Week
1st Australia Qipao Business Week was an Australia-wide effort launched and hosted Australia China Entrepreneurs Club. It was a large culture and business event aiming to advance public awareness about uniqueness of Chinese culture, diversify daily life of communities, embrace multi-culturalism celebration within the country, and explore potential business, in-bound tourism and philanthropy opportunities.
For event details and gallery, please visit
Contact Details
Tel: +61 2 92801155
WeChat: iabcclub
E-mail: abcevents@abcsydney.com
Address: Level 8, 370 Pitt Street, Sydney, Australia 2000